Tep No Track I contributed Guitars to
The Tep No track, "Last Ones Standing" I contributed guitars to has over 8 million listens on Spotify!
Kiso and Kayla Diamond cover
One of the things I love doing is connecting talented people that I work with. In this case Chicago producer was looking for a singer for a cover of "I Took a Pill in Ibiza" and I was happy to suggest Kayla Diamond. We recorded the vocals at the studio for him and I gave him a bunch of guitars to use. In 6 days we have 125k listens on Soundcloud and a great response.
AKA V releases first single
AKA V released her first song produced by me with this great lyric video. Much success AKA V!
Kiso remixes Brandyn Burnette with Win and Woo
Chicago based producer Kiso did a remix with Win and Woo of a Brandyn Burnette tune and got me to drop some guitars on it.
f
Kiso remixes Shaun Frank & KSHMR Heaven
Chicago based producer Kiso did a remix of Shaun Frank & KSHMR's "Heaven" and asked me to drop some guitars.
Kayla Diamond releases "Love Yourself" Beibs cover
Toronto Singer/Songwriter dropped by the studio to record a cover of the Justin Beiber hit "Love Yourself".
Lips record drums for sophomore release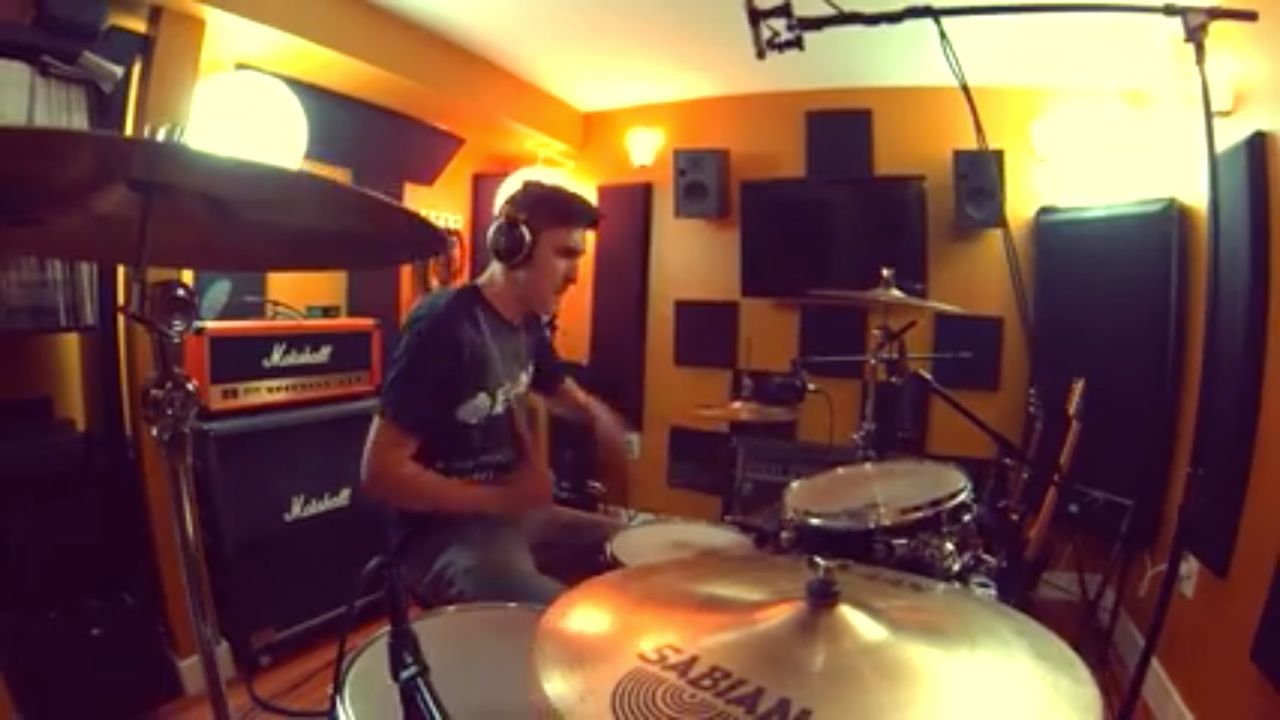 Toronto rock band Lips dropped by today to record drums for their sophomore release. This time they're going to record drums and bass at home and come back here to record vocals and mix.
Kayla Diamond releases Wildest Dreams Mashup
Toronto Singer/Songwriter Kayla Diamond came to the studio to do another fun mashup. She also made this great video of it.
Chicago based producer Kiso wanted to do a remix of "Lost" and asked me to drop some guitars. This is some of our best work!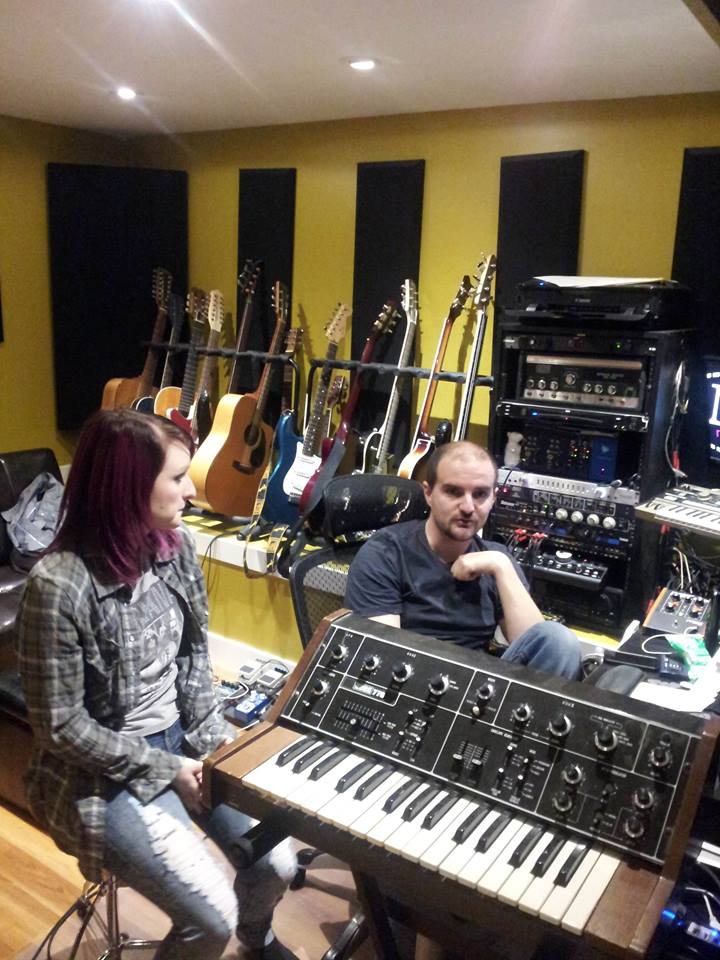 I began producing pop/rock artist AKA V's debut single. It is set to release in February.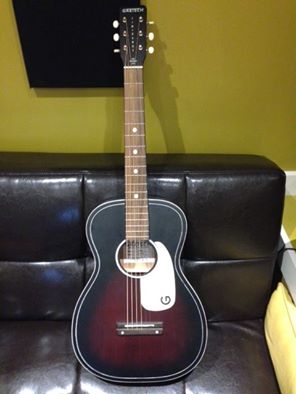 Couldn't resist picking up this Gretsch Parlour guitar. Perfect for some of the deep house stuff I'm doing along with some more intimate folk stuff.
Mikeys comes back to the studio for another tune
Toronto Singer/Songwriter Mikeys came back to the studio to record a piano ballad. Check out the lyric video he made for it.
LE collab with Kayla Diamond
Toronto artists LE and Kayla Diamond decided to write a song about dealing with Mental illness and produce it here at Morph. The song turned out great and even got a write up in Support CAMH. You can read the article here at this link: https://www.supportcamh.ca/stories-stigma
Toronto Songwriter duo DominaHartt are still writing great tunes and making a push in Nashville. As per usual they got me to produce the demo for them and I'm really happy with how this one turned out. Hopefully they can get something happening with it.
Die, Lavinia - Acoustic EP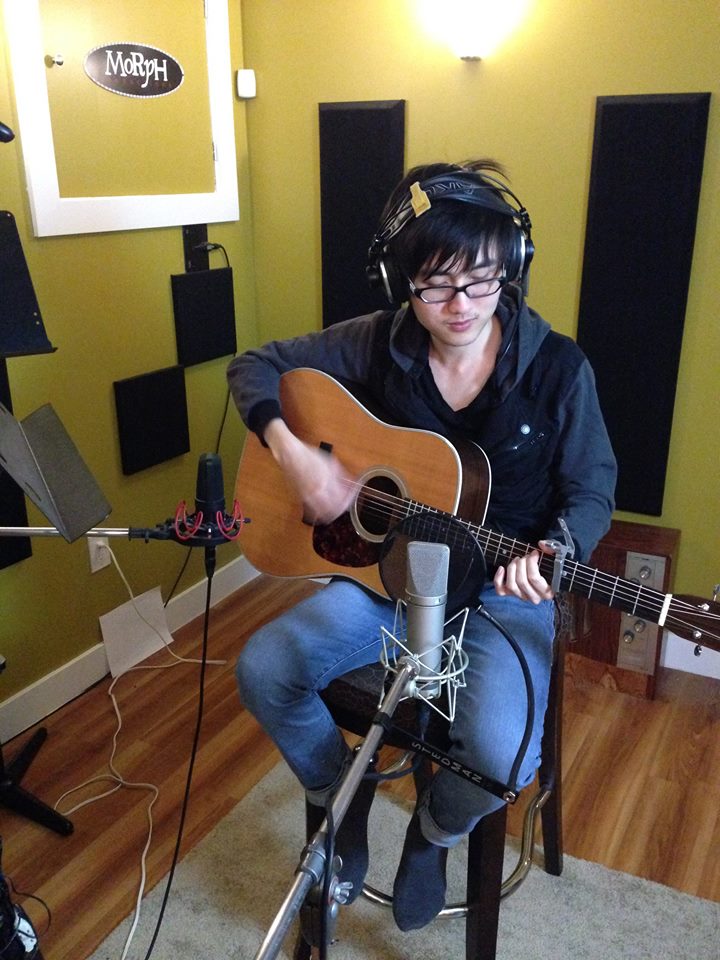 Been working on a great acoustic EP with Toronto artist Die, Lavinia. We're just finishing the mixing process and then off to mastering.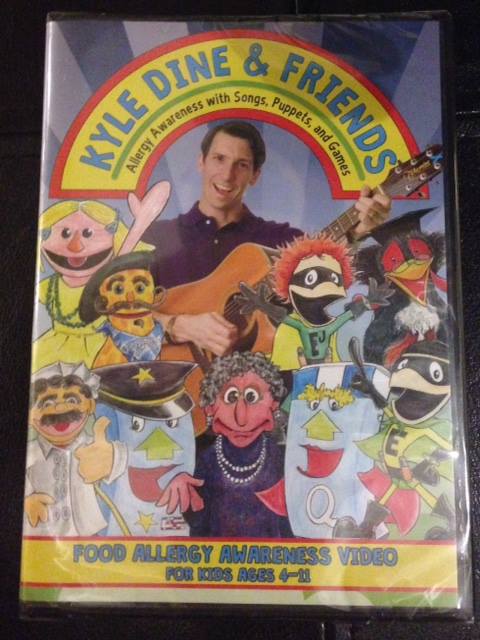 This just came in the mail a few days ago. Kyle Dine and I did a CD for kids with allergies a few years ago and then Kyle crowd funded the funds to put together a whole DVD together. Glad to be involved in such a great project!
Second Article in Canadian Musician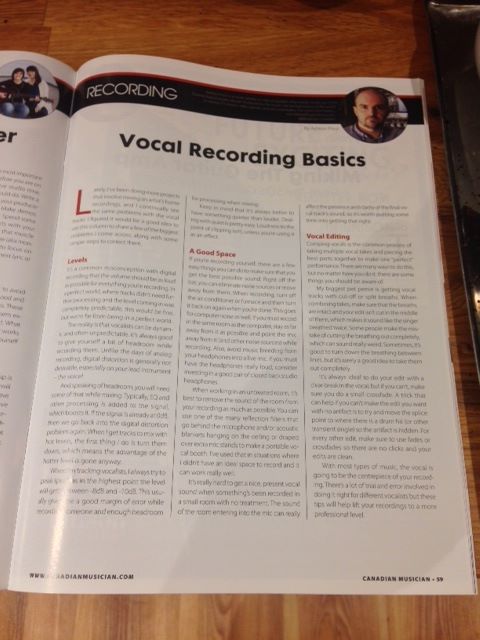 My second article that I wrote for Canadian Musician is about basic vocal recording tips. It's a list I made while mixing a lot of home studio projects for people.
Kiso remix with Win and Woo
Teamed up with Chicago producers Win and Woo and Kiso and contributed guitars to their great remix of Shaun Frank's "Shades of Grey". They didn't win the remix contest but the remix was so well received it's still getting a release!
Toronto Singer/Songwriter Mikeys released his first song produced at Morph Productions. This one has a fun piano swing vibe to it.
LE collab with Aiden Myers
Toronto hip hop artist LE brought in another talented buddy and did a great tune called "Breathe" that he wrote with Kayla Diamond. This premiered on the blog indieminded.com. Congrats guys!
Toronto Singer/Songwriter Moya Janelle released another track that was produced here in the studio. Very beautiful track.
Production duo with Ian Koiter
Ian Koiter and I have been working on different tracks for the last 6 months and now we're ready to find some vocalists for them. Check out our tracks here.
Toronto Singer/Songwriter Kayla Diamond finished an EP this past summer at the studio. Here's one of the songs with video.
France based deep house artist reached out to me after hearing some of my other deep house guitar work and wanted me to drop some guitars on a new track. The track was really well received and we're currently working on a few other tracks now too.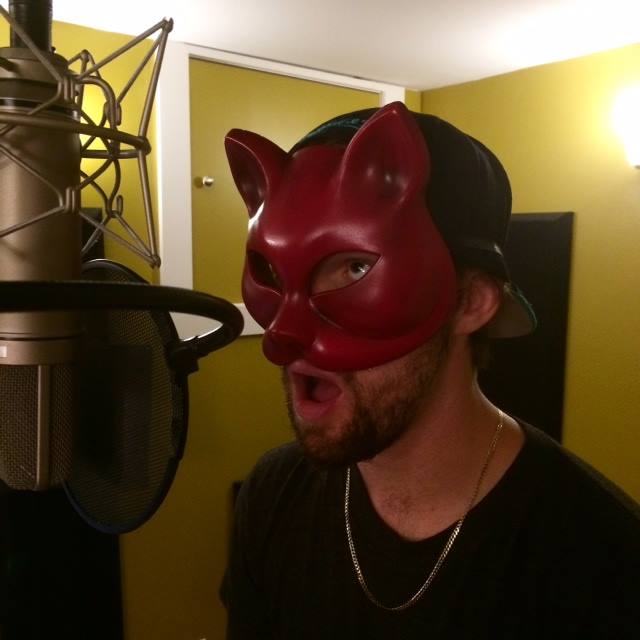 I got to work with Toronto Hip Hop artist Evan Tyler on his last album called "Cat Raps" last year. This year he's working on three separate projects at the same time in the studio.
Hollow Coves in the studio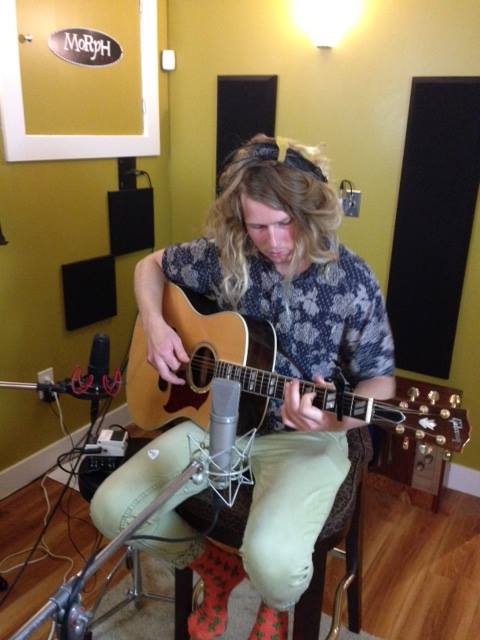 Australian duo Hollow Coves came into the studio to record an acoustic cover of "Radioactive".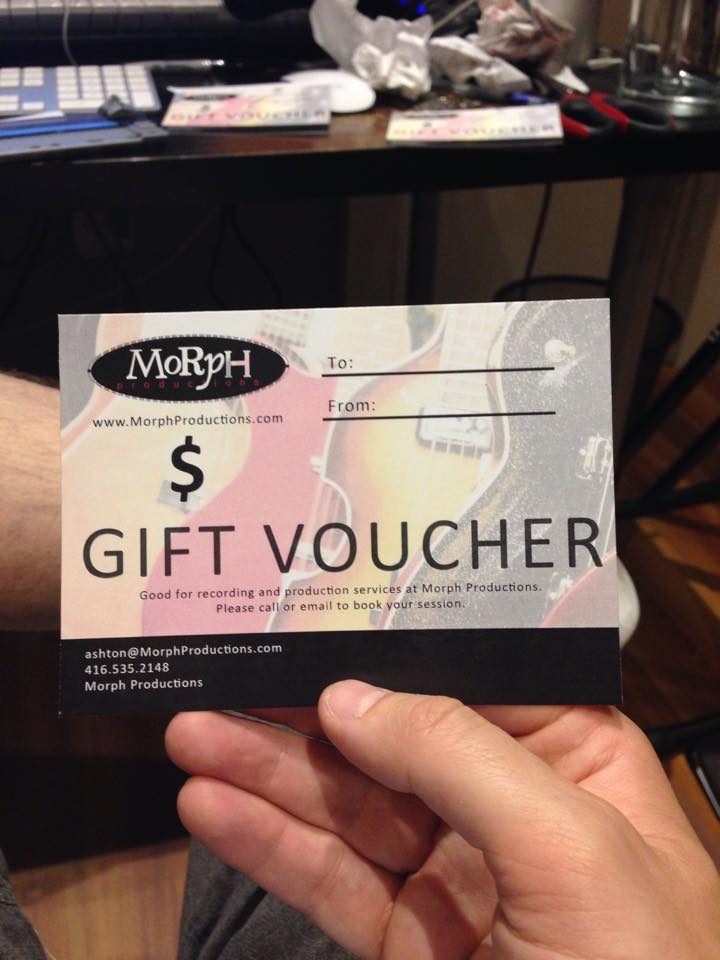 Made new gift vouchers for the studio. Perfect gift idea for the musician in your life. :) #giftideas
Toronto hip hop artist LE came into the studio to record a collaboration with Toronto Singer/Songwriter Kayla Diamond. There acoustic hip hop track, "The Road is the Sky" came out great.
Tep No Micheal Kors License
A Tep No song I contributed guitar work to has over 2 million plays on Spotify and was recently picked up for a Micheal Kors promo video.
Find Me in Canadian Musician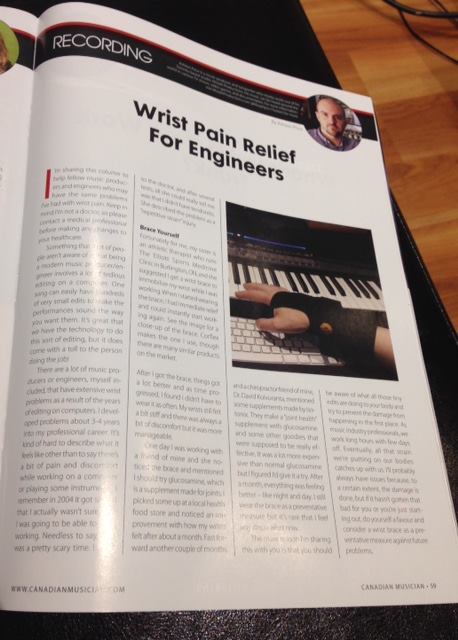 My first article in Canadian Musician just came out this month! My dream of becoming a writer and hand model all in one shot... :)
Chicago deep house artist Kiso Armic and I teamed up to do a track together. I contributed some guitar parts to his track and the results speak for themselves. Featured on Dancing Astronaut and under a month up to 200k in streams on SoundCloud! Look out for more collaboration between Kiso and me. Here's the mention by Dancing Astronaut:
http://dancingastronaut.com/2015/05/kiso-ft-ashton-wait-original-mix-free-download/
"The Phantom's Gold" - Audio Book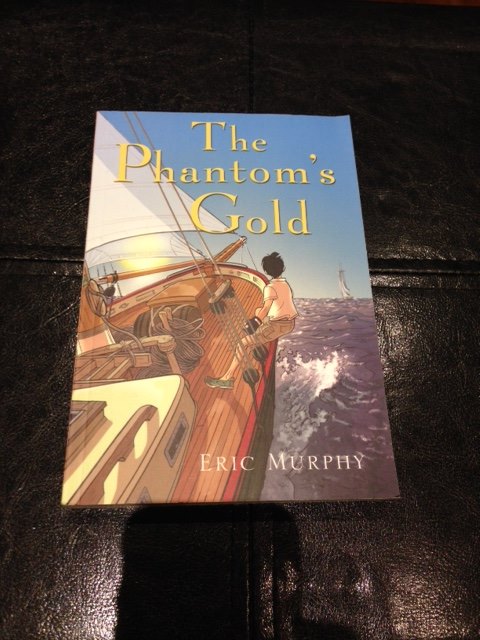 Had the pleasure of recording Eric Murphy's (http://eric-murphy.com) audio book version of his book, "The Phantom's Gold". Great book and Eric did a wonderful job reading. For more info check out his site!
One of my favourite hip hop artists I work with teamed up with one of my favourite vocalists (and now actress) and video making friends and made this great video for a song I produced the vocals for. It always feels great to connect great people together and see the results!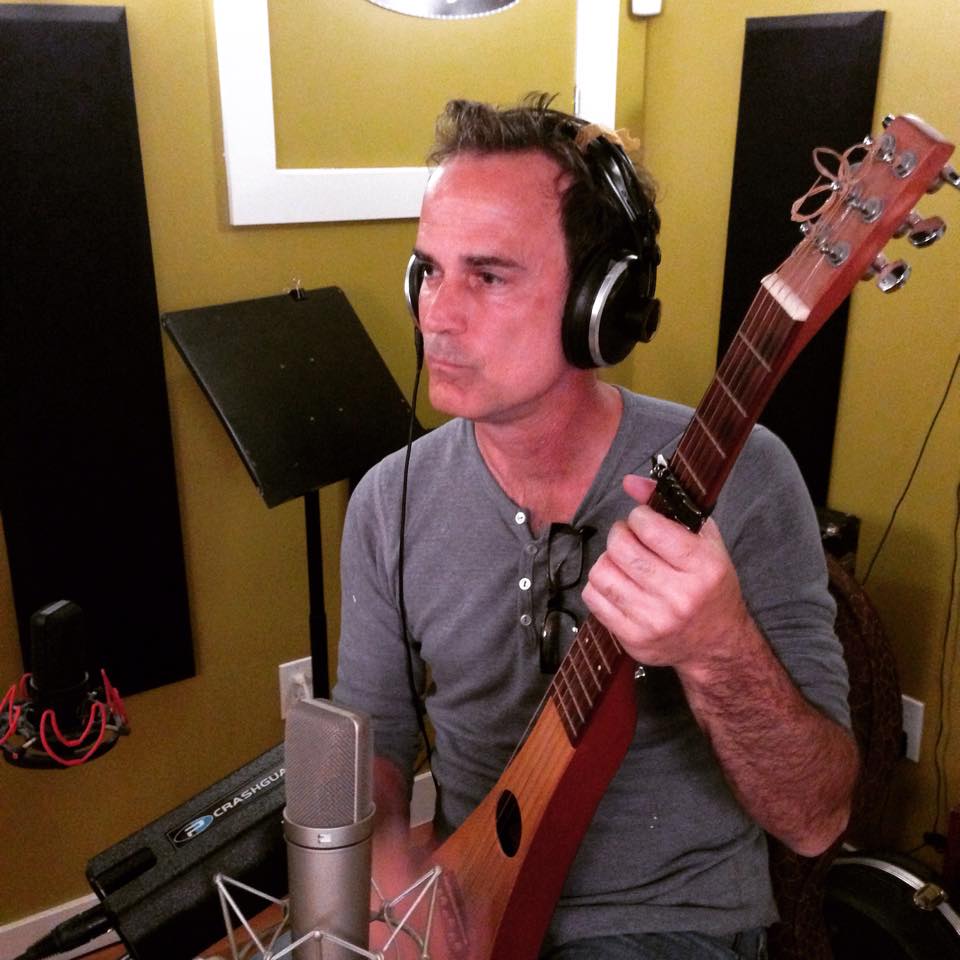 Spent some time with Toronto writing duo DominaHartt working on producing with one of their new songs. We ended up using my Martin D28, Martin BackPacker, Danelectro 12 string and Fender Strat that day.
---
A song I contributed guitars for for Chris Lago was just released by Armada Records. The last tune we did got released worldwide with an extra push from Sony Canada which landed it the Bell Future Star in November. Hopefully this one follows in it's footsteps.
---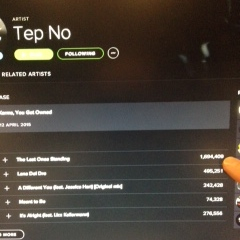 My first million... of something! A song I contributed guitars for is up to 1.6 million listens on Spotify. Congrats Tep No!
---
Recorded a voice over with Jason Scott Lee (Back to the Future II, Lilo and Stitch) for an upcoming documentary being produced out of San Francisco.
---
Started working on some recordings for Toronto songwriter Theresa. She's going to get me to do the music and produce two of her tunes.
---
Beginning some new songs with Toronto songwriting duo DominaHartt. These new songs are going to have a more Nashville flavour. We had Joel Schwartz in as well to add additional instruments such as acoustic and electric guitar, mandolin and lap steel.
---
Children's music maker Kyle Dine came through to the studio to work on some additional songs for a DVD he's creating to raise awareness about children's allergies. Kyle managed to raise the money for the project himself via Kickstarter. Glad to be involved such a worthy project.
---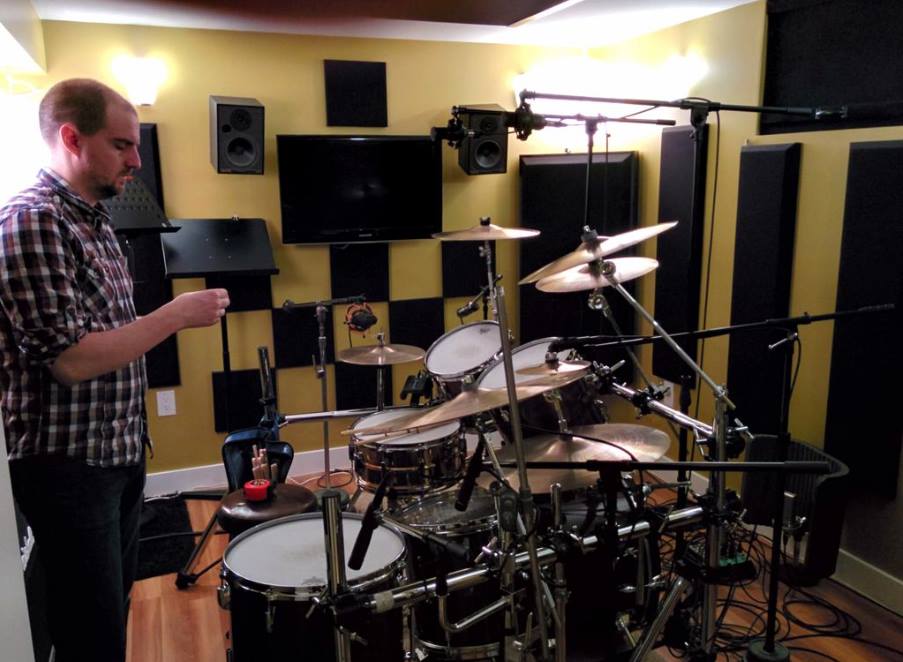 I began preproduction with a great Toronto band, 'Heroes of the Resistance' and we began tracking drums on the 21st. Tracking went great and everyone is really happy with the sounds we're getting.
---
Working on another audio book for Burman Books called, 'The Gift of Cancer' by Patsy McLean. I was really impressed with the positive messages in the book and Patsy did a great job with the read.
---
Spending the week working on French voice overs for Home Depot.
---
Toronto singer/songwriter Jake Beck has started coming into the studio this month to work on a new rock tune
---
As the City Rumbles Underneath
Finally finished my band's latest EP entitled Prophecies. Really proud of this release!
---
In the summer international electronic artist Tep No asked me if I wanted to collab on a track. I gave him some guitar parts I wrote/played on classical guitar and he came up with this brilliant track. Already premiered on Peter Tong's BBC1 show and put on La Belle Musique and Mr. Revillz YouTube channels. I have a great feeling about this track!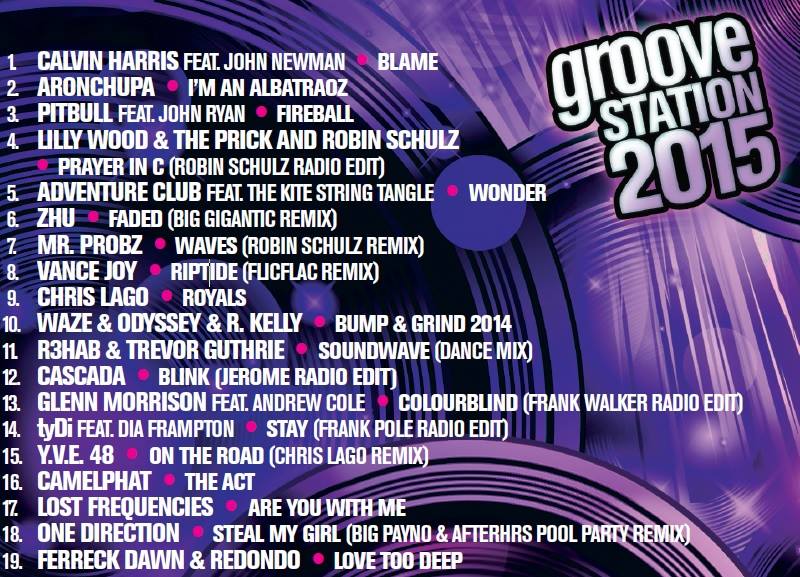 A song I co-write with Chris Lago got added to the Sony dance compilation Groove Station 2015.
---
Supertash put up her latest song done at Morph Productions on SoundCloud.
---
---